What is a teacher evaluation? Teacher Evaluation Examples  new for 2022
What is a teacher evaluation? Teacher evaluations are a controversial topic in education today. Some people believe they are essential to improve the quality of teaching while others think that they should be eliminated altogether.
There is no doubt that teacher evaluation systems have improved the overall performance of teachers, but not everyone agrees with this statement.
For example, some argue that evaluating teachers by their students' test scores has led to an increase in cheating on standardized tests and other unethical behaviors among educators.
Solution: This article will explore both sides of the argument by presenting different perspectives from various stakeholders involved in this issue including parents, school administrators, policy makers and teachers themselves.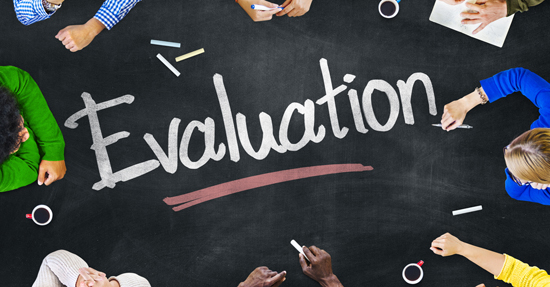 What is a teacher evaluation?
A teacher evaluation is a way to determine how effective a teacher is in the classroom. In general, there are three different types of evaluations: an observation-based system, a student feedback system and a self-evaluation system.
Why Evaluate Teachers?
Establishing a relationship with a teacher is often one of the first steps in a student's academic career.
Teachers rely on their principals and administration to provide support, resources, and leadership. In turn, they are accountable for student achievement through yearly performance evaluations by school administrators.
In order for these evaluations to be effective, good evaluation systems must be in place to assess what actions need to take place for continuous growth of the teacher.
One way of assessing a teacher's performance is evaluating their students' academic performance. However, student assessment data and class grades do not provide sufficient evidence on which to base an evaluation decision.
Other factors such as attendance and behavior records can also be considered during the evaluation process.
When completed effectively, performance evaluations can provide valuable information to teachers and school administrators about each other and how they work together. They serve as a record of growth and improvement for both teacher and school administrator.
Teacher Evaluation as an Issue of Equity
The purpose of teacher evaluation for student growth is to ensure that underperforming teachers are identified and removed from the classroom.
This policy has been advocated by organizations such as The National Council on Teacher Quality, whose main objective is to have all 50 states implement some type of comprehensive teacher evaluation system in an attempt to address what they view as a "teacher crisis."
This movement, however, is a threat to equity in the profession. A nationwide evaluation system will do nothing but perpetuate existing inequities and problems within teacher evaluation.
What is Teacher Evaluation?
Any systematic process that includes collection, review and interpretation of documented evidence used to assess an individual's performance as a professional is known as teacher evaluation (Blumberg & Latham, 2001).
Also referred as 'teacher appraisal', 'teacher review' or simply 'review', teacher evaluation is a tool used by school administrators to form decisions about teachers.
The process includes gathering evidence of performance, thorough examination, interpretation of the evidence and applying conclusions in making decisions (Merz & Furman, 2008).
What is Effective Teaching?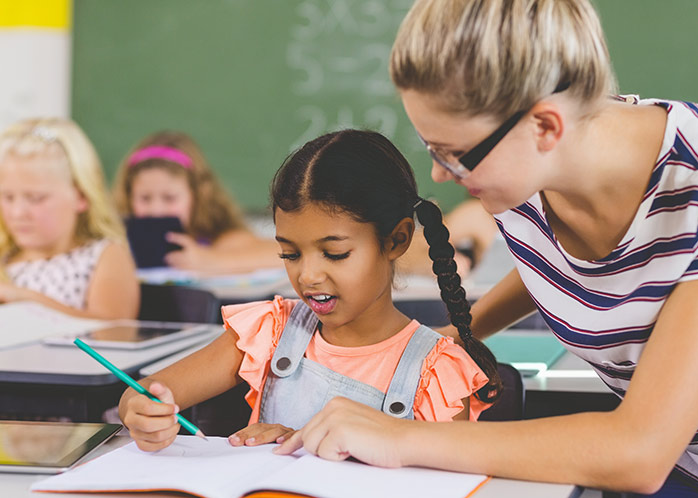 The term "effective teaching" has been used in different ways by different types of educators and policymakers. For example, teacher certification requirements typically require candidates to demonstrate subject-area competency and a certain level of education.
They also usually require candidates to pass tests demonstrating their knowledge about teaching methodologies and how to teach different age groups of students.
How did Teacher Evaluation Systems Evolve?
In the 1920s, many school districts in the United States used a new evaluation tool called "student progress reports" to monitor teacher performance. These reports consisted of letters from principals to teachers that summarized student achievement data.
In the 1930s and 1940s, some states tried different job-performance evaluation systems for teachers. They either categorized evaluations as "satisfactory" or "unsatisfactory," or they evaluated teachers according to a predetermined list of specific teacher behaviors.
These cases failed in court because the laws were not specific enough about the criteria used for evaluation.
In the 1950s, school districts began experimenting with peer review teams made up of teachers and administrators who met to discuss a teacher's strengths and weaknesses.
Some school districts also began using a "value added" approach, where a teacher's performance was judged by how much students' achievement had improved from one year to the next.
In the 1960s, state education officials introduced guidelines for evaluating teachers that included three main components: classroom observations, student learning outcomes, and student achievement data.
These guidelines influenced the development of teacher evaluation systems in many school districts, and they were later incorporated into laws passed by state legislatures.
During the 1970s and 1980s, most states developed teacher-evaluation systems that combined multiple variables such as students' performance on standardized tests, peer review teams, and annual evaluations by principals. But no state developed a comprehensive statewide system.
During the 1990s, many states began requiring school districts to develop teacher evaluation systems using certain "core practices."
These core practices included the use of objective criteria; multiple measures of student achievement; peer review teams; and more than one professional educator assessing teachers' performance on an annual basis.
During the 2000s, almost every state legislature revised its teacher-evaluation laws. These revisions were necessary to comply with amendments made to federal legislation under the No Child Left Behind Act (NCLB).
Key components of many state and federal evaluation systems include multiple measures of student achievement; observation by more than one professional educator; and evidence that the system is based on objective criteria and performance standards.
In the 2010s, many states and school districts are revising their teacher-evaluation systems to include multiple measures of student learning and growth over time.
More than 30 states consider student growth (or value-added) data in evaluating teacher performance in math and/or reading [deleted "in addition to"].
These states also are developing ways to measure student learning and growth in science, social studies, the arts, and other subjects not assessed by standardized tests.
Many state education agencies are helping districts develop teacher-evaluation systems that consider how teachers' effectiveness is influenced by factors such as English-language learners' language-acquisition needs, students' socioeconomic status, and students' disabilities.
In a few states, principals are required to check off certain criteria before they can rate a teacher as "ineffective." If the principal does not fill out all the criteria for an ineffective rating, then the teacher is automatically rated as "effective."
What do Current Teacher Evaluation Systems Look Like?
We have a system in place to evaluate the effectiveness of teachers. It is called an evaluation with a classroom observer.
A teacher will be observed by an administrator or school committee member that will then write up results and record student data as it correlates to those results. This helps us determine who we should reward, retain and promote within our district.
It is a way to look at the skills of our teachers, set goals for improvement, and then allow them to grow in whatever areas he or she needs. While many argue that this system falls short because it does not focus enough on student results, I feel like we need to keep this evaluation at its core.
What are Current Challenges with Teacher Evaluation?
Teacher evaluations, a key component of teacher performance assessments, have been the subject of much discussion and debate across the country. In part, this can be attributed to a lack of research which validates whether or not these measures are effective.
With the passage of The Every Student Succeeds Act (ESSA) by Congress last year, states are now required to include student achievement or other academic indicators as a significant factor in their evaluations.
In an attempt to leverage this requirement, many states have begun the process of developing teacher evaluation systems which will be used to distinguish poor from average and average from good teachers.
It is too early to determine if any of these systems will be successful, but it is clear that research to date has not answered the question of whether or not student achievement data can be used effectively in these systems.
What does an Effective Model of Teacher Evaluation Look Like?
This is a question that has recently become popular in the US, as teachers are evaluated more and more frequently, due to standardized testing being implemented across many states. The various models of teacher evaluation are often conflicting.
Because of this, it becomes difficult for both administrators and pupils to know what the indications of whether a teacher is "effective" are.
This question has become even more prevalent following the recent release of Danielson's Framework for Teaching, which has replaced NBPTS's 4 Keys to Effective Teaching as the leading model for teachers to follow in improving their technique and becoming effective.
This framework outlines six components that can lead to a teacher being successful in their job.
At the same time, there have been many professionals who have taken issue with this framework, as it does not address important issues such as teaching techniques, subject matter knowledge, and pedagogical skills.
In fact, there is an ongoing debate about whether or not to even list "classroom management" as a major component of teacher effectiveness.
What can School Leaders do to Improve Teacher Evaluation in their Districts?
The Center for American Progress recently released a policy report titled, "Six Things School Leaders can do to Improve Teacher Evaluation in their Districts." The authors suggest that school leaders should be more than just bystanders when it comes to teacher evaluation procedures.
They urge principals and district administrators to actively engage in creating a culture of collaboration and trust by working with teachers.
The first thing that school leaders can do is to emphasize the importance of collaboration and teamwork in student learning. Research has shown that students with teachers who think of themselves as a team, rather than individual professionals, generally have higher gains from year-to-year.
School leaders need to encourage teachers to work together more often so they share ideas and learn from one another.
The second thing that school leaders can do is to "facilitate conversations about improving instruction." A new evaluation system may be effective, but it isn't much good if nobody uses it.
Help teacher use the feedback that they receive from evaluations to inform their teaching strategies by encouraging a culture of reflective practice among teachers.
The third thing that school leaders can do is to "embed performance assessment into the school's daily activities." There is a difference between giving feedback and helping teachers with professional development.
School leaders should focus on creating an atmosphere where teachers have time for collaboration, reflection, and goal-setting.
According to the Center for American Progress, a fourth thing that school leaders can do is to "emphasize feedback more than sanctions."
National teacher evaluation standards recommend that the majority of a teacher's evaluation should be based on formative assessments rather than summative ones.
School leaders need to create an environment where teachers feel comfortable offering each other constructive criticism on their teaching strategies and lesson plans.
The fifth thing that school leaders can do is to "use existing personnel and resources." School leaders should spend more time finding ways to support teachers rather than imposing mandates upon them.
It may be helpful for school leaders to find new evaluators within their district who are particularly skilled at giving constructive feedback on teaching strategies.
Finally, the sixth thing that school leaders can do is to "embrace a culture of improvement." School leaders should look for ways to improve their school system rather than simply looking for more funding.
The development of a supportive culture in the school district will increase teacher morale and focus on student learning.
Purpose of Teacher Evaluation
It is important to remember that a teacher's job is not just about teaching. The purpose of the evaluation process is to find out if a teacher has made an impact on student learning and development in accordance with district objectives.
The steps included in a typical teacher evaluation process include: Provisional Teacher Support and Assessment, Refinement, Peer Review, Coaching and Mentoring, Professional Development Planning, Formal Review.
Teacher Evaluation Models
The observation system is probably the best-known model for teacher evaluations. It is the one that most everyone thinks of when they hear "teacher evaluation."
This model requires teachers to be observed by their supervisors at random intervals, with no advance notice given for which classes will be observed. The frequency varies by district, but it could range anywhere from every 6-months to every year.
This model has several problems. For one, it does not offer timely feedback to the teacher, since the observations are done on such a random basis that there is no way they can be used to inform instruction.
This system also places an incredible amount of reliance on the supervisor who is observing, asking them to accurately judge performance in areas outside their expertise and experience. Every school district has some type of observation system, however.
Teacher Evaluation Examples
In this article, we will be going over examples of evaluation forms. These are examples which an administrator would use to make a formal observation and review of a teacher's instructional practice as well as general classroom management within a school district.
The purpose of conducting teacher evaluations is to improve our profession by providing us with the opportunity not only to have our skills and abilities analyzed, but also to find out more about what we do well and learn how we can make improvements.
We all know that teaching isn't easy; it requires us to be constantly changing and evolving. If you don't like change or are unwilling to grow, teaching is not the profession for you!
The following evaluation forms are listed in chronological order – meaning that the most detailed forms are at the top of the list and each subsequent form is less detailed. This information has been compiled from various sources, including school district websites.
The observation form below was taken from a local rural school district's website in Northern California. This particular administrator made use of a fairly lengthy observation period to assess the teacher's instruction.
The observation period was a total of five days, which is the minimum number of school days that must be used when conducting an observation.
The third day fell on a Saturday during this particular observation period. One would assume that there wouldn't have been any students or parents in attendance at that time, but it appears as though this administrator conducted a classroom visit on that day.
It appears that this particular evaluation form is designed for the purpose of self-reflection, as it doesn't have any direct questions to elicit more detailed responses from the teacher being observed.
Instead, it uses checkboxes and lines (for written feedback) in order to allow for a certain degree of customization for each teacher.
This type of design allows teachers to organize their thoughts and put together the most relevant information before writing down their responses on the form provided. It would also allow them to obtain suggestions or advice from colleagues or trusted mentors before completing the final draft.
FAQs
What is meant by teacher evaluation?
Teacher evaluation is a way of evaluating teachers on their impact through the school environment. This can be through observations, classroom management, student performance, attitude toward teaching, and his/her students.
While some schools are more concerned with test scores of students being used as one measure for teacher evaluation others focus more on the whole curriculum that is being taught.
What do you do during a teacher evaluation?
I've been in this situation before and I'm sure many of you have too. But what exactly do we, as teachers, do during a teacher evaluation? There's three main parts:
The observation (which is the most important part)
The conference (with your TLO or administrator)
The student feedback (that you get from your students)
What does teacher evaluation mean in common app?
A teacher evaluation is the process of applying criteria to test, measure and record the performance of an individual in a position.
A formative assessment evaluates the students' mastery of curricular concepts during instruction; is usually given weekly or daily; helps teachers make instructional adjustments; and provides information on student progress and understanding.
A summative assessment evaluates students' performance on a curriculum-related task; is given for diagnostic purposes and at the end of a course, unit or module; provides information to determine if learning objectives have been achieved; and may provide information on student achievement.
Conclusion
Teacher evaluations are an important tool for gauging the quality of instruction in a classroom. They can be used to evaluate teachers, but also provide insight on instructional practices and student achievement.
When done well, they offer insights about what is working in classrooms so that educators can continue to improve their teaching methods while providing students with the best education possible.