How To Turn On Emergency Flashers? new for 2022
Many drivers are unsure of how to turn on their emergency flashers in case of an emergency.
If you're ever in a car accident or pulled over by the police, it's important to know how to turn on your emergency flashers.
This amortips.com post will answer your question about "How To Turn On Emergency Flashers?" and provide relevant information.
How To Turn On Emergency Flashers?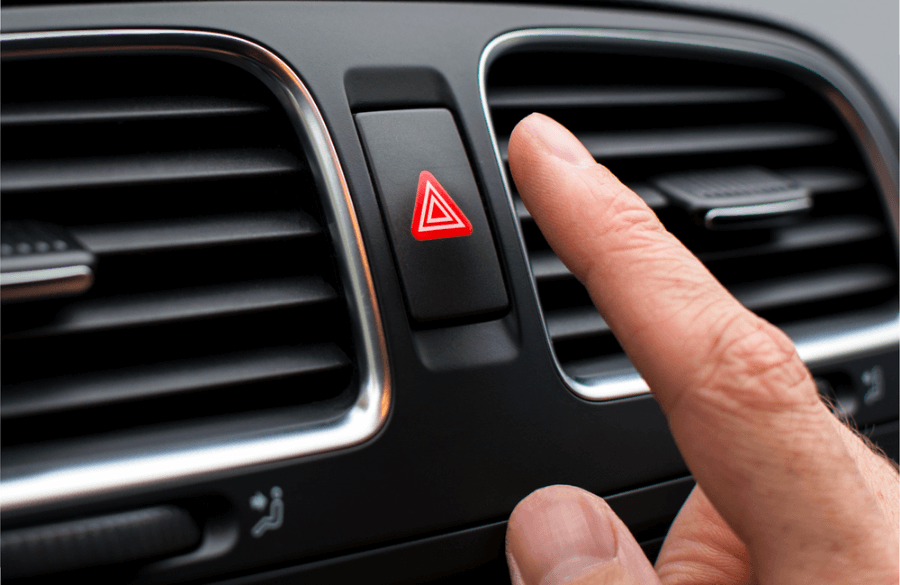 The emergency flasher button/switch is located in your car and, once activated, all four of the turn signal lights will begin to blink. This warns other drivers on the road of an impending hazard or that your car is parked on the shoulder.
How do you turn on your hazard lights?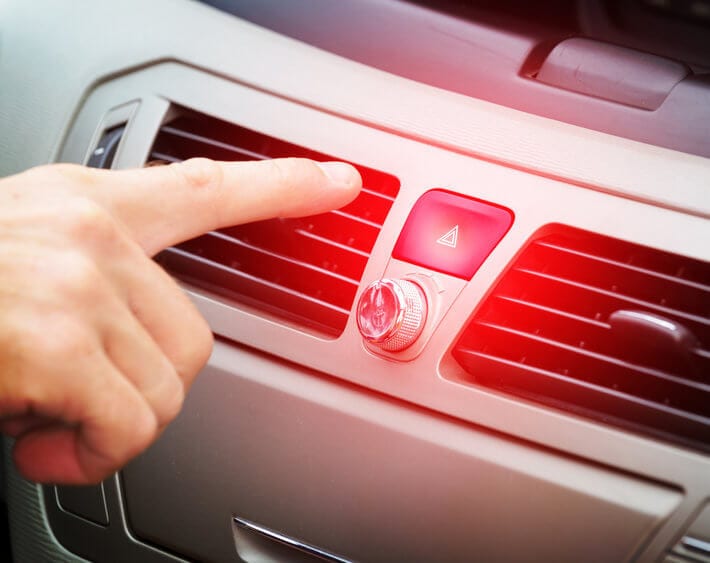 Your hazard lights
Most of the time, activating your hazard lights is an easy process. In newer vehicles, you can typically find the button on the dash or steering column (it should be marked with a red triangle).
If you have an older car, there might be a switch you need to pull instead. Your hazard lights make all four turn signal bulbs flash simultaneously – this lets other drivers know that there's potential danger ahead.
When to use hazard lights
The most important aspect of how to use hazard lights is when to utilize them. When should you use them? The regulations for utilizing hazard lights vary significantly from one state to the next.
Whether you're in California or Maine, it's always a good idea to use your hazard lights when your car is stopped on the side of the road in an unlit area. This will help make sure that other drivers can see your vehicle and avoid running into it.
Hazard lights can be used in poor weather conditions to increase your car's visibility.However, this may actually put you in danger since turning signals on your car are disabled when hazard lights are used (because they're being used as flashers and don't work when you attempt a turn). In certain countries, it is illegal to utilize your hazards during bad weather.
You cannot use hazard lights while driving in the following states:
Alaska
Colorado (over 25 MPH)
Florida
Hawaii
Illinois
Kansas
Louisiana
Massachusetts
Nevada
New Jersey
New Mexico
Rhode Island
The use of hazard lights while driving is regulated by each state, and it is advisable to check with your local DMV or DOT to see what the law is where you live.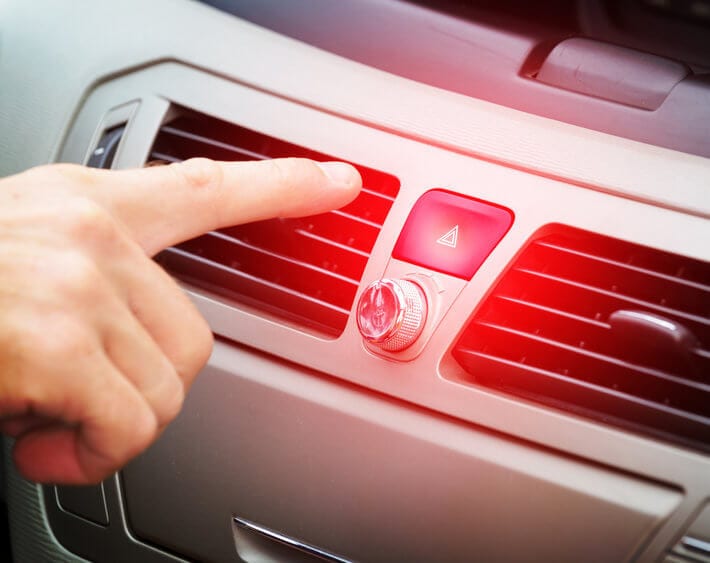 The hazard/turn signal flasher is a small, electrical device that makes the lights on your vehicle flash in a regular, steady rhythm. It is located under the driver's side of the dash most times and wired to work with the turn signal lever and hazard switch buttons.
Where is the hazard flasher control located?
The hazard flasher is situated on the steering column, right behind the steering wheel. Even if the key isn't in the ignition or it's in any position, The hazard flashers will still operate.
How do emergency flashers work?
The flasher is the component of the signal light that makes it blink. The signal will keep flashing until manually turned off. Hazard lights behave in a similar fashion and will keep blinking as long as there is power, meaning battery life has not run out.
F.A.Q about "How To Turn On Emergency Flashers?"
How do I know if my hazard light is on?
When you press the button on the dashboard that looks like a red triangle, all of your safety systems come to life. They are generally activated by pressing a button on the dashboard that looks like a red triangle, as shown. Under severe braking or if the vehicle is involved in an accident, some vehicles (usually European ones) will automatically turn on their hazard warning lights.
Where are the hazard lights?
The button for hazard lights is often in a easily visible spot on the dashboard because they are commonly used during emergencies. The symbol for hazard lights is a red triangle and it is uniform throughout all cars.
There are a couple of ways to turn on your hazard lights. For most modern vehicles, you can push the button on the dash or steering column (it's marked with a red triangle). In others, there might be a switch you have to pull (usually in older vehicles).
How do you activate your hazard lights in an emergency quizlet?
Activate your emergency warning lights. You should also turn on your inside lights at night. If you don't have emergency warning lights, flash your taillights. Attach a white cloth to the end of your radio antenna or raise the hood of your car as a makeshift flag.
How do you turn on the hazard lights on a Lincoln MKX?
Where are the emergency flashers on a 2017 Ford Explorer?
When can I use my hazard lights?
When your vehicle poses a hazard to other road users or you are safeguarding another car that is unable to utilize its hazard warning lights, you are only allowed to utilize your warning lamps.
Why are my hazard lights flashing?
If the problems start occurring on their own, it's because the switch circuit is grounding, whether it's in the wiring, the switch or a fault with the combination flasher. If they continue to flash after you unplug the flasher and inspect for a short to ground on the switch circuit,
Are four way flashers hazard lights?
As a matter of fact, all vehicles come with hazard warning lights as standard equipment. These lights, also known as "hazards," "emergency blinkers" or "four-way flashers," assist other drivers in seeing you when something is wrong with your vehicle or need to stop suddenly.
When should you use emergency flashers?
When your vehicle is in motion and stopped or disabled on the road or shoulder, use your flashers only to indicate that you need help.
This indicates that someone is in need of assistance and should be communicated to emergency services. If the weather is so bad that you can't see while driving, pull over to a safe location until the storm passes.
Which is a hazard warning line?
A danger warning line may or may not be combined with a road sign. This is used to notify the driver of a hazard at the junction ahead.
When drivers don't notice the danger warning lines or aren't familiar with their meanings, they have less time to react and prepare before reaching the junction.
Why are my hazard lights not working?
When your danger lights fail to illuminate but the turn signals function, you're likely dealing with a faulty hazard-lights flasher.
If the flasher unit is in good condition, check the fuse. Finally, inspect for an electrical open or a short circuit in the wiring that connects to the external lights.
How do you reset your hazard lights?
How to Reset the Warning Lights on Your Dashboard
1. Open your vehicle's hood. …
2. Loosen the nut that is holding the negative terminal onto the battery with pliers….
3. Remove the cable from question completely from the negative battery terminal….
4. Disconnecting for 10 minutes will ensure thatthe computer is reset entirely .
Where are the emergency flashers on a 2022 Ford Escape?
Where is the emergency lights on a Ford?
In a Ford Fusion, locate the switch at the top of the center console, between the air vents, and it has a red triangle symbol on it to turn on or off emergency / hazard lights.
Push it in and both green arrows will flash on the instrument panel, both front and rear turn signals will light.
How long can hazards stay on?
How long can you leave hazard lights on? If you only have the hazard lights on, they will last for 4 to 5 hours before the battery is too weak to start the car.
However, if you also have the headlights on,you will only have 60 to 90 minutes until the battery won't be able to power your car.
Why are my emergency lights going off?
The flashers work when electrical relays send power to them. If the relays stop working, the hazard lights will act up. … There could also be an issue with the turn signal or hazard switches.
How To Use The Emergency Lights In Your Car-Driving Lesson
Conclusion
If you find yourself in a situation where you need to turn on your emergency flashers, it's important to know how to do so properly. By following the instructions in this post, you can ensure that your flashers are turned on correctly and will be visible to other drivers. Remember, safety first!
Related Searches
emergency flashers button
when to use emergency flashers
how to turn off hazard lights
how to turn off emergency lights in building
how to turn off emergency lights in car
hazard lights on when car is off
how to turn off hazard lights on toyota camry
how to turn hazard lights off toyota corolla